Printed by http://mueritz.city-map.de/city/db/061202011601/museums---agroneum-alt-schwerin
Museums - AGRONEUM Alt Schwerin
Agriculture close-up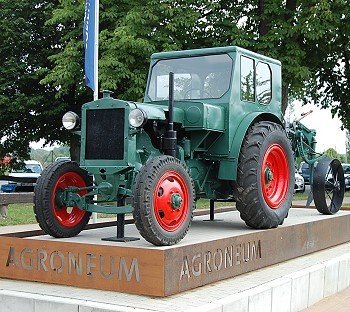 Image Copyright: RG-Webservice
AGRONEUM Alt Schwerin - Agriculture close-up

The little village of Alt Schwerin is situated in the heart of Mecklenburg.Already in 1963, it was decided, to turn this tranquil little village into a museum of a special kind.

The structure of the village and the former estate facility offered a suitable environment for an agricultural-historical open-air museum. In addition to the already existing buildings like the manor, the village school, the Schnitter-barrack, which shows an original collection from the DDR and the stone crofts, which is one of the longest of its kind in Mecklenburg, objects were moved and rebuilt in Alt Schwerin. One of those is the day labourer croft 'Wittenborn' and the Jarmener mill, which greets our guests already fro the motorway.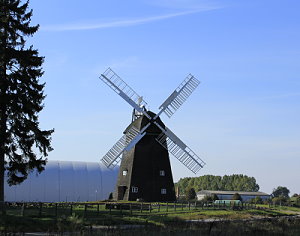 Image Copyright: AGRONEUM Alt Schwerin
Since 2009, the several hectare large open-air site of the former, outdated Agrarian-Historical Museum is being rebuilt and newly structured. New exhibition buildings and playgrounds turn a visit to the AGRONEUM Alt Schwerin into an experience.
A great attraction for children and parents are the different thematic actions and events by the AGRONEUM Alt Schwerin, like steam meeting, the light railway days, vintage car and tractor meetings, the estate festival, the pumpkin festival and the slaughter festival.
Image Copyright: AGRONEUM Alt Schwerin

Opening times

See Argoneum Alt Schwerin Website