Printed by http://mueritz.city-map.de/city/db/061202011901/kaefling-hill---tower-near-speck
Kaefling-Hill - Tower near Speck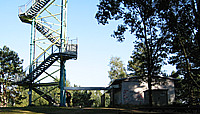 Image Copyright: RG-Webservice
From the Käfling-Hill tower, you have a fantastic view over the Müritz National Park.

Here, you'll find more information and pictures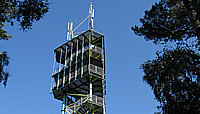 Image Copyright: RG-Webservice
The total height of the Käfling-Hill tower is 55 metres, the viewing platform is in 31 metres height. 167 steps are waiting for you.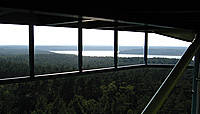 Image Copyright: RG-Webservice
The Käfling-Hill is 100,2 metres above sea level.
The climb to the hill is a bit steep, for Mecklenburg's circumstances, but, it's well worth it.
Image Copyright: RG-Webservice
Opening times Käfling-Hill tower:
1st of May to 30th September
9am - 7pm
1st to 31st of October
9am - 5pm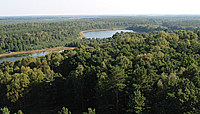 Image Copyright: RG-Webservice
More information about the Käfling-Hill tower :
Nationalparkamt Müritz
Schlossplatz 3
D-17237 Hohenzieritz
Telephone +49 39824 252-0
www.nationalpark-mueritz.de